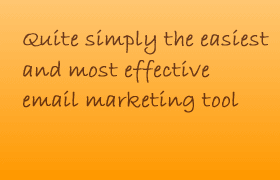 EmailerPro is being used to send effective HTML email newsletters every day - start sending your clients something they would love to read!
Create your own email newsletters, add your own subscribers (or let them add themselves via your own web site), choose when to send your email then sit back and check the reports that tells you who's reading and acting on your emails as it happens.
At last! Create your own great looking HTML email newsletters in-house. Choose from your templates, add your own content, select your recipients and schedule delivery at any time.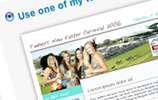 Managing your own subscribers is no longer a headache. Adding and removing subscribers takes seconds and we handle all the nasty stuff like bounces and unsubscribe requests for them automatically.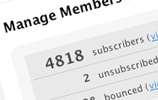 Our simple reports make it easy for you to check out the numbers that matter. See who opened your email, who clicked a link and so much more. Our reports are updated in real time so you always know the latest.