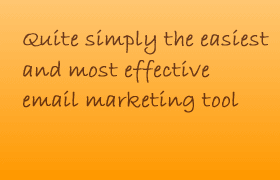 When you send an email you can choose one of our great looking free templates to that will make your email look attractive and professional.
For extra effectiveness we'll build you a unique template complimenting your web site, stationery and brochures. This creates better brand recognition in your recipients, leading to better click-through rates and reduced unsubscribes.
For a one-off price we'll design a template just for you.
To order a customised template contact us and we'll be in touch to discuss your design.